If you have a need for another day/time/location please contact me and let me know! I would be very happy to see if I can rent space at your request for five or more people wanting a session then.
BeMoved® ARTISTRY DANCE & MUSIC GENRES!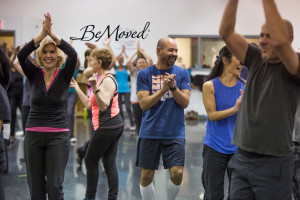 Click here to read descriptions of ALL 16 Mary does out of 18 currently.
Register HERE, and pay in person at your first class.
Gentle BeMoved® has been at the Prescott Adult Day Care Center, AZ, assisted living home Bloomdale, Prescott, AZ, Alta Vista 2014-2017 in Prescott, AZ, and Granite Gate in 2014 in Prescott Valley, AZ for the residents there !!!
BeMoved® & Gentle Bemoved® Classes
Day
Time
Class
Location
Fee
Monday Afternoons
1:30 - 2:30pm
Gentle BeMoved® right near Prescott Valley, AZ More Info
Prescott Meals on Wheels/Adult Center, AZ
NO drop in's, one must register a day ahead of time, $8/class for 1 class/wk., $7/class for 2 classes/wk. anywhere Mary teaches Gentle BeMoved.
Group Rates: $6/person for 10 people, $5/person for 20 people
REGISTRATION REQUIRED
Monday Evenings
4:30 - 5:30pm
BeMoved® right near Prescott Valley

Contact Mary about this class.
$10 drop in, $9/class for 1 class/wk., $8/class for 2 classes/wk. anywhere Mary teaches BeMoved. Group requested, AND open to the public.
Tues. Mornings
9:00 - 10:00am

BeMoved® in Prescott
More Info
Prescott Movement Collective, AZ
$10 drop in, $9/class for 1 class/wk., $8/class for 2 classes/wk. anywhere Mary teaches BeMoved. Group Rates: $6/person for 10 people, $5/person for 20 people

Tues. Evenings
5:30 - 6:30pm
BeMoved® in Prescott More Info
Elk's Theatre Performing Arts Center Prescott, AZ
$10 drop in, $9/class for 1 class/wk., $8/class for 2 classes/wk. anywhere Mary teaches BeMoved, Group Rates: $6/person for 10 people, $5/person for 20 people

Friday Mornings

10:00 - 11:00am
BeMoved® in Prescott
More Info
Prescott Movement Collective, AZ
$10 drop in, $9/class for 1 class/wk., $8/class for 2 classes/wk. anywhere Mary teaches BeMoved, Group Rates: $6/person for 10 people, $5/person for 20 people

Dance Technique, and Conditioning/Somatic Classes
Day
Time
Class
Location
Fee
First Th. of the Month
10:30 am - 11:30am
Adult Tap Workshop - all levels, under SWITCH Perf. Arts
More Info
Prescott Movement Collective
$52 Jan. - March 2018
Wednesday's 1/17, 2-7, & 2/14
3:00 - 4:00pm
Heller Barre Practice®
More Info
Prescott Movement Collective, AZ


Private, semi-private, and group time practice currently at Level 4 - All levels welcomed except Intro. to Floor Barre.
contact Mary to register
Thursday's
4:00 - 5:30pm
NEW! – Keep on Dancing: Modern for 40+
Elk's Theatre Performing Arts Center Prescott, AZ
12 week session -
Feb. 1 - April 19,
$180