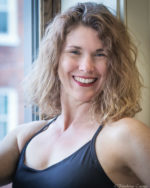 Evolve your mind, body, & spirit through Dance!
Mary Heller- Choreographer, Dance Educator in 8 Techniques, Teaching Artist, Wellness Advisor, M.F.A. – Professor of Dance at the Univ. of Idaho, 30 years full-time, national experience.
As a profession, dance requires one to be an artistic athlete with fat to be in shape. One may also utilize dance to improve the evolution of mind, body, and spirit. It's your choice: whichever serves you best! I have been teaching, coaching, and supporting both paths for others my entire career.
---
---

"Dance is a language, brain-driven art, and also, a fuel for learning subjects other than dance. In short, dance is an avenue to thinking, translating, interpreting, communicating, feeling, and creating. As a multimedia communication that generates new brain cells and their connections, dance at any age enriches our cognitive, emotional, and physical development beyond the exercise itself and extends to most facets of life." Judith Lynne Hanna, PhD, is author of 'Dancing to Learn: The Brain's Cognition, Emotion, and Movement'
See research about the art of dancing for ALL ages with Parkinson's, MS, Alzheimer's, Neurodegenerative Disorders, and just re-wiring the brain: Dance, #1 in slowing down the aging process HERE, HERE, HERE, HERE, and HERE. "DANCING OFF THE FOG", and How Dance Can Help Students in STEM Disciplines.

---
---
Added Jan 10 2018
By request, Mary Heller Dance Arts
Presents…
Keep on Dancing: Modern for 40+
LIVE in YOUR power, to allow your deepest desires, in any moment,
for your fourth decade & beyond!

Live Accompanist will play for every class on Guitar, Drums, and other instruments!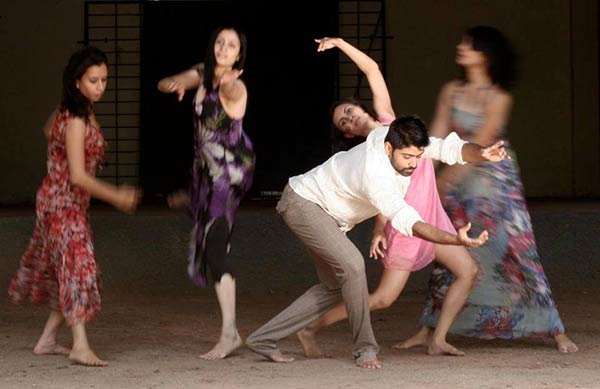 Watch a modern work by Mary, "WE HAVE THIS" , (it's for younger bodies remember, and gives SOME of the vocabulary we will be exploring in SAGE bodies safely, AND happens to still be very relevant for #metoo.)
What:  (Adults under 40 are welcome too!)
• Technique progression through a consistent, and focused session of classes.
• Begin from whatever level you are at right now in YOUR sage body/intelligence. No dance experience is needed. Those with dance experience will be given challenges to evolve, and find the artistry in the technique that we all continue to hone, and maintain. This allows us to witness others for inspiration too.
• To evolve and honor we will be dancing in Duos, Triads, small groups, and whole class deep attentiveness to self, and one another, through witnessing.
• Unison in dancing does not always mean sameness: Deepen, engage, explore inward, and express authentically your own, as well as other's phrases.
• Open to new levels of oneness in group dancing. Ethno-historiography, dance meditation on desires of identity politics, culture, activism, and personal salvation.
• Use of internal motivations of movement, and how memory is housed in the body that traces personal and public histories of embodiment, and desire.
• Includes BrainDance, floor, center, across the floor.
• Martha Graham, Merce Cunnigham, Bartenieff and Jose Limon technique based, with use of lots of breath!!! (I am approved via Anthony Morgan to teach Graham technique by the Martha Graham School in NYC).
• Btw, Bartenieff Fundamentals is an application of Laban Movement Analysis. It is a means to re-pattern the neurological connections that govern movement. It is based on four principles; breath, core support, dynamic alignment, and spatial intent.
• Alignment through Kinesiology for learning what dancing from your core really feels like for injury prevention, and self care while serving the function of the art.
• Improvisation infused choreographic phrases from Mary Heller repertory.
• Engage in critical thinking, articulate making and doing, and integrate practices fueled by curiosity.
• Embodied perseverance is fundamental to process-oriented creative research, and supports methodologies that involve both risk taking and rigorous planning. This in turn teaches us how to LIVE in our power, to allow our deepest desires, in any moment.
Clothing – Dance, exercise clothes, bare feet, indoor only athletic, or dance sneakers are fine if you have an injury.
When:  YOU give me your top day(s)/time(s) in priority out of the below. We will begin in Jan. and/or Feb., and go till April 14, 2018. I will do the majority day/time that works with the most dancers, AND the availability of rental space.
Th. 4-5:30pm
F. 4-5:30pm
Sat. noon-1:30pm
Where:  Prescott Movement Collective
612 Miller Valley Rd @ Osburn St.
Prescott, AZ 86301
or
Elks Theatre Performing Arts Center,117 E Gurley St., Prescott, AZ
Prescott price: $15 Drop in, (to pay live accompianist too), session rates TBD
Teacher: Mary Heller, M.F.A. – Professor of Dance at the Univ. of Idaho, 30 years full-time, national experience. Bio & CV HERE. "Dance is my deep yearning, love and investigation of the moving form" – Jawole Willow Jo Zollar.
Accompanists: David Sorensen – Musician, Music therapist, teacher at Music Therapy Expressions & Dwayne LeSassier, Music Minister for especially Dementia/Alzheimer's.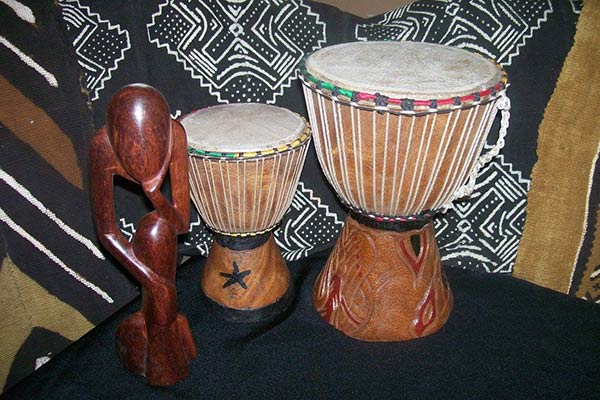 ---
---
Added Jan 1 2018
NEW!!!
Gentle BeMoved®, 5 week session Jan. 24 – Feb. 21, 2018, Chino Valley area, AZ!
See more HERE!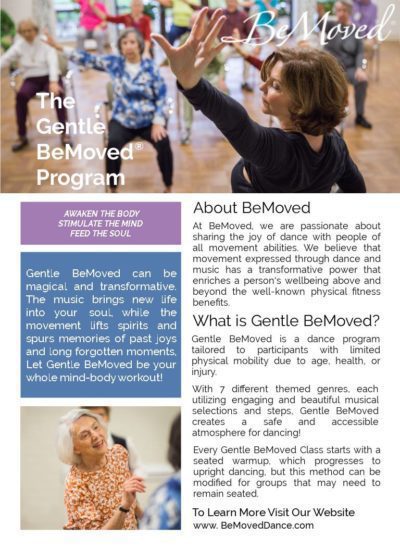 Gentle BeMoved®, 4 week session Jan. 22 – Feb. 12, 2018 Prescott area, AZ!
See more HERE!
See the Prescott Courier Newspaper article on the national experience of
Gentle BeMoved HERE!
---
---
Below is a clip of BeMoved® being danced in Chicago this summer for the "Free Dance Concert" series. It was MAGICAL to see all ages, cultures, and sexes dancing with us! (due to music copyright laws, this is NOT the music we are doing BeMoved®'s "Gospel Pop" genre to.)
I'm in the back, Sherry Zunker (founder, creator, and sole certifier of BeMoved®) in front, Chicago Certified Elite Instructor Jennifer Edgcomb stage right, and Hannah Inayoshi, BeMoved®'s social media adviser stage left:
Mid-Winter 8 wk. Session – Jan. 2 – Feb. 24, 2018
Spring 8 wk. Session – Feb. 25 – April 20, 2018
GROUP RATES – WELLNESS IN THE WORKPLACE
TO HOMEOWNER ASSOCIATIONS!
3 BeMoved locations area-wide to choose from!
2 community Gentle BeMoved® experiences for ALL ages with diverse mental, physical, and emotional abilities. (Also offered in many assisted living communities)
Your Movement is Your Biography workshop –


Choreographic & Musical Composition Tools to create YOUR own




dance. Taught with Musician/Composer David Sorneson.


(Currently offered at Alta Vista, & HeART on Wheels, Prescott, AZ.)
Heller Barre Practice® – a floor barre JUST to hone pristine


alignment for every kind of athlete, and lover of any movement.

Monthly Tap Workshop for SWTICH Perf. Arts
Creative Movement for 3-4 yr. olds for SWITCH Perf. Arts
Ballet, Jazz, Contemporary, Improvisation, or Contact Improvisation technique classes, workshops, are offered by 

request of 8 or more people. See bio for techniques & styles.

16 have requested NEW! – Keep on Dancing: Modern for 40+


(Adults under 40 are welcome too!)

Includes BrainDance, floor, center, across the floor in Martha Graham, Merce Cunnigham, and Jose Limon technique (I am approved via Anthony Morgan to teach Graham by the school in NYC), alignment, movement combinations, improvisation, and choreography. Fun and Fitness for your fourth decade & beyond! Live accompaniment!
Clothing – Dance, exercise clothes, bare feet, indoor only athletic,
or dance sneakers are fine if you have an injury.
(Please register to be put on the TBA list to co-create a day/time/
place that works for the majority – class beginning in Jan., or Feb.
2018!)
---
---
CREATIVE MOVEMENT
for ages 3 & 4 years with Mary Heller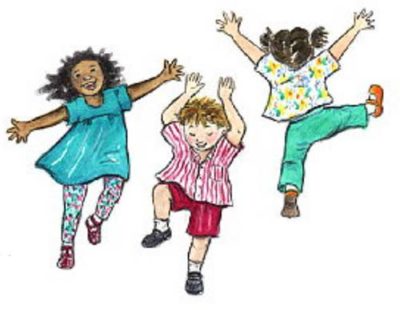 Ask about our special for this class! Sign up with a friend, and you can both take the class for the price of one! (Creative Movement class only)

Tuesdays at 3:45 starting Sept 5th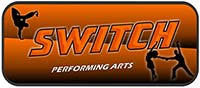 ---
---
CHOREOGRAPHY
FLASH MOBS TO CONCERT WORKS
and
WELLNESS ADVISING using movement as a starting point such as in Moving Through Grief!
GROUP RATES – ALL CLASSES CAN BE FOR WELLNESS IN & NEAR THE WORKPLACE.
---
NOTICE – For now, please pay for all classes and sessions while at class. My transfer to an online payment method is taking time. Thank you for your patience and understanding.I will ALWAYS be conducting classes, regardless of rain, sleet, snow, or shine. Being from Chicago, I'm used to persevering despite weather. If anything causes my cancelling a session, I will post such information right here at least an hour prior to the class. THANKS!
Mary is the choreographer/teaching artist for HeArt on Wheels, Prescott, AZ!