I always want to dance with as many people as possible on this earth while I can! – Mary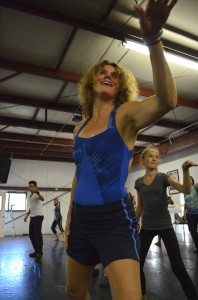 WHEN: Mondays, 5:30 – 6:30pm 
Click HERE to register
Hello Yavapai Hills HOA group, and people doing BeMoved, Mid-Winter session on Monday nights!
Class is cancelled at the Adult Center tonight at 5:30pm, Monday, Jan. 23, 2017.
I made the decision based on the unique micro ecosystems of weather here. Some can get there, some can't. The weather changes every other place in the area at any given time.
Stay tuned, and stay warm!
In deep gratitude,
Mary
---
AS WITH EVERY CLASS INDIVIDUALS HAVE REGISTERED FOR THIS CLASS.
…AND A GROUP OF 16 HAS REGISTERED FOR THIS CLASS TOO!!
IF YOU HAPPEN TO LIVE OR WORK IN YAVAPAI HILLS, PRESCOTT, AZ, REGISTER FOR THE NEXT SPRING SESSION AS PART OF THEIR GROUP, AND INCLUDE YOUR ADDRESS, OR WORK YOU DO THERE, TO GET THE GROUP RATE!
REMEMBER, 15 YEARS OLD ON UP ARE WELCOME! BEMOVED IS A MULTI-GENERATIONAL CLASS EXPERIENCE. GREAT FOR FAMILIES TOO!
Spring 8 wk. session of BeMoved begins Monday, Feb. 27th. – April 22nd., 2017
Mid-Winter 6 wk. session, (instead of 8 wk. most everywhere else Mary teaches it), of THIS BeMoved begins Monday, Jan. 16th. – Feb. 25th., 2017
The genre we will be doing to celebrate MLK Day on Jan. 16th will be "Gospel Pop"!!!
BeMoved® Dance Classes run on 4-8-week sessions. Please click HERE for information on registration policies and fees. Drop ins are always welcome.
WHERE : Prescott Meals on Wheels/Adult Center, 1280 E. Rosser Street, Prescott, AZ 

COST: $9 drop in cash/check/credit –
Sessions are:
$8/class – $48 for 6 week Mid-Winter session – any one class/week 
$7/class – $112 for 8 week Mid-Winter session – any two classes/week anywhere Mary teaches BeMoved.  
Purchase classes online. – Optional $5 guided, twenty minute, deep, aligned stretch after each class.
One of these sixteen genres offered in each class: Bollywood, Steps that Swing, Wild, Cool & Swingin' (Rat Pack), Gospel Pop, World Beat Fusion, Salsa, Back-up Singer Moves, Theatrical Jazz, Disco, Latin Rhythms, Stylized 60's, Rhythm Country & Blues, The Roaring 20's, Broadway' & Broadway', Pop On Broadway, and now…….Pump Up the 80's! 
Please support the VFW, Veterans of Foreign Wars, where BeMoved was held June – Oct. 2015! Please thank them by purchasing sodapop to wine in their fully stocked bar, or having lunch! Open 11am-6:30pm. Donations accepted on site, or on their website Here!